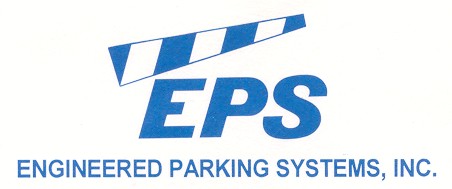 CLICK HERE TO GO TO OUR NEW WEBSITE - WWW.ENGINEEREDPARKINGSYSTEMS.COM
Timed Exit Pass System
(Visitor Exit Pass System)
Our timed exit pass system is an alternative to "tokens" for control of vehicles exiting a parking facility. The timed exit pass requires that the visitor leave within the time allowed by the validation printer or the pass will expire. The exit pass expiration time is programmable at the validation printer.
1. At the entrance lane, the patron takes a ticket from the TD6030P ticket machine causing the model 301 gate to raise allowing entry to the parking facility.
TD-6030P 301

2. When the patron is ready leave the facility, they present the entry ticket to an attendant. The attendant inserts the entry ticket into an MV-2020ET exit pass (validation) printer and a new bar code is printed on the ticket. This ticket will be used to exit the parking lot. The expiration time is set by dip switches on the MV-2020ET.
MV-2020ET

3. At the exit lane, the patron inserts the validated ticket into an EXP-1010 or XV-2020 exit pass verifier to raise the model 301 gate allowing them to exit. If the exit pass has expired, the LCD display on the exit verifier will instruct the patron to return to an attendant to have the ticket validated again.
EXP-1010 XV-2020 301

TIMED EXIT PASS LITERATURE
Click on the above photos for more information on that product.