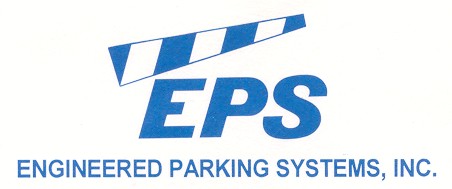 Custom Housings & Pedestals
CLICK HERE TO GO TO OUR NEW WEBSITE - WWW.ENGINEEREDPARKINGSYSTEMS.COM
CLICK HERE TO GO TO CUSTOM HOUSINGS DETAILED INFORMATION PAGE
CLICK HERE TO GO TO CUSTOM PEDESTALS DETAILED INFORMATION PAGE
Here are some examples of custom housings and pedestals that we can supply.
We offer a wide range of configurations to meet your needs.
Call or email for a quotation.
(800) EPSINFO (377-4636)
These housings and pedestals are typically used for the installation of card readers, intercoms and other devices at vehicular and pedestrian access points. Custom housings are supplied with cam locks and "tilt-in" front panels to provide security and ease of access. Hole patterns may be provided in panels to facilitate the installation of popular access control products. Zinc plating and white or black powder coat finish provides maximum resistance to the affects of the weather.
| | |
| --- | --- |
| 9050-1BD Housing, shown with flush mount intercom and proximity card reader / keypad | Custom 7" tall X 5" wide housing |
| Stock 8" tall X 12" wide housing with 306-6 pedestal, black or white | 306-4 pedestal with insertion card reader housing |
| 306-4 pedestal with key-switch | 9050-1-1 standard housing and pedestal (9050-1BD housing with 306-6 pedestal) |
| Acrylic spacer/adapter to mount long range reader and intercom to a pedestal without a housing. (P/N MCH5375/LED) | Custom housing with intercom, card reader and key switch. Mounted on fence for pedestrian gate. |
| Custom housing shown with camera, intercom and card reader. | Acrylic housing shown with long range proximity reader, camera and intercom. (The acrylic housing prevents the proximity reader from losing range.) |
| Custom style 3 pedestal | Custom style 4 pedestal |
| Dual height custom style 3 pedestal for car and truck traffic. | Dual height custom style 4 pedestal for car and truck traffic. |
| Style 4 pedestal with acrylic spacer/adapter for long range proximity reader. | T-pedestal for mounting housings side by side. |
| Housing shown with bezel and window for camera. | Model GNC-1 stock pedestal. 42" tall, powder coated black. |
CLICK HERE TO GO TO CUSTOM HOUSINGS DETAILED INFORMATION PAGE
CLICK HERE TO GO TO CUSTOM PEDESTALS DETAILED INFORMATION PAGE

Back to 306 Stock Pedestals