CLICK HERE TO GO TO OUR NEW WEBSITE - WWW.ENGINEEREDPARKINGSYSTEMS.COM
Model 374
-LED
LED

Traffic Indicator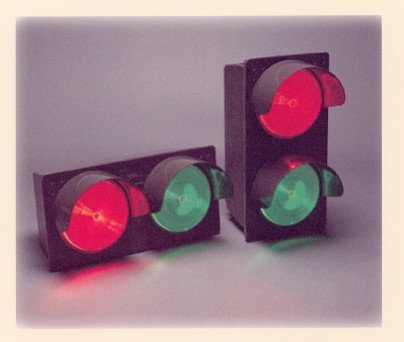 Our LED traffic indicators provide a durable, economical solution to all red/green traffic indicator signage with applications in parking, banking, traffic and industrial markets.
The 14"H X 7"W X 9"D unit is injected molded of impact resistant polycarbonate, making it extremely durable, light weight and maintenance free. The unit includes two long life LED light engines and features 5-1/2" diameter red and green lenses.
The model 374-LED can be ordered for vertical (374-LEDV) or horizontal (374-LEDH) mount.